NetSarang Xshell 6 Beta Build 0070 —— 一个强大的SSH客户端。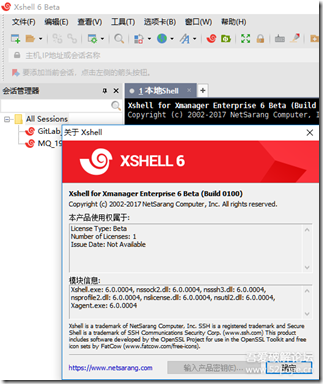 公测版永久免费免破解,官方原话:
We are excited to announce the Open Beta for Version 6 of NetSarang's full software lineup! Before we officially release Version 6, we're allowing users to test out Version 6's new features for free. No sign-up is required and the Beta is open to everyone.
XShell 6 Beta 主要更新说明
Session Manager
In Version 6, we've made some intuitive changes to Xshell's interface.The biggest change is the introduction of the Session Manager which has its own pane directly within Xshell so users can easily create, edit, and delete session files. Now, all aspects of session management as well as the ability to simultaneously launch multiple sessions can be accessed within Xshell via the Session Manager.